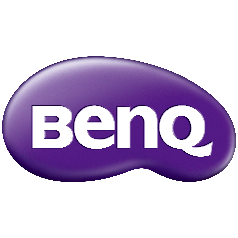 BenQ MOBIUZ monitors adds a new chapter to Immersive Gaming Experience
The popularity of pc and console gaming has reached such a Pinnacle that it is no longer considered as a distraction or a means to pass the time. Who would have believed 20 years ago that in 2021 an avid gamer would spend about 8 ½ hours each week indulged in video games[1]. This is also a whopping 14% Increment in Time spent as compared to 2020[2]. The lockdown and social distancing norms implemented across the globe owing to the pandemic has been a significant contributor.
Immersive Visual experience, a less known but a very crucial aspect for gamers, is driving this industry. The mechanics of visual experience is very luring to the Gamers & engaging them to spend more time. With visual aesthetics playing such an essential part for passionate Gamers, it goes without saying that the future of the gaming industry will be determined by innovation enhancing the Immersive Gaming experience.
The display size, resolution, aspect ratio, response/refresh rate, whether the monitor is flat or curved are all factors in determining an optimal gaming monitor. When we look at innovation from an Immersive experience viewpoint –
BenQ MOBIUZ New Gen Gaming Monitors range is focused towards providing fascinating gaming visuals and a wholesome immersive gaming experience. In an ever-increasing portfolio of products aimed to cater to the out-of-the-world immersive gaming experience seekers, BenQ India is all set to retain and increase its growing position in the market, by introducing cut throat features like:
Bezel-less IPS & VA Panels with 1ms Response Time, 165Hz Refresh Rate, HDRi, AMD FreeSyncTM Premium Pro for utmost smooth gameplay and unmatched visual quality
Immersive Visuals available in both FHD & QHD Resolution with Wide Color Gamut up to 95% DCI P3
Experience Immersive gameplay with 1000R curvature wrapping your field of view in new MOBIUZ Curved Monitor Range
BenQ Proprietary Gaming assistance features like Light Tuner, Black eQualizer, Color Vibrance for a competitive edge
Built-in 2.1 Channel speakers (2W x 2 + 5W Woofer) powered by treVolo for Immersive acoustic experience
DSP audio chips to augment depth, clarity, definition, presence, and stereo field imaging. (Audio Presets – FPS, RCG, SPG, Cinema, Pop/Live)
Pre-set Game Mode – FPS, RPG, Racing, GameHDRi
New Quick OSD & Scenario Mapping to dive into the game right away
Ergonomic Design: Set your screen to the height and angle that work best for you
Multiple ports offer access to all kinds of devices
BenQ proprietary eye-care for comfortable viewing experience without hampering the gaming experience
MOBIUZ gaming monitors by BenQ are geared to transport you to alternate realities. Imagine them to be ultra-stylish, astounding high-performance escape pods to the gaming adventure land with versatile Range of Models:
MOBIUZ EX2710R/EX3210R: 27/32 inch 1000R curved Bezel-less VA panel with HDRi, AMD FreeSyncTM Premium Pro, 1ms response time, and 165Hz for utmost immersive indulgence
MOBIUZ EX2710Q: 27 inch Bezel-less IPS panel with HDRi, AMD FreeSyncTM Premium, 1ms response time, and 165Hz for full Immersive gameplay
MOBIUZ EX2510S/EX2710S: 27/25 inch Full HD Bezel-less IPS panel with HDRi, AMD FreeSyncTM Premium, 1ms response time, and 165Hz for utmost smooth gameplay
https://www.thehindubusinessline.com/news/national/time-spent-on-video-games-up-14-in-2020-report/article34072678.ece ↑