Appointment in line with the company's strategic plans of expanding its foothold in the flourishing Indian flash memory solutions market
National, 18th July 2023: Lexar, a leading global brand in memory and storage solutions, has announced Shabu Sultan as its new Country General Manager for India operations. In this role, Shabu will be responsible for significantly growing Lexar's market share in India and enhancing brand equity through strategic partnerships, in line with the company's vision for the next three years.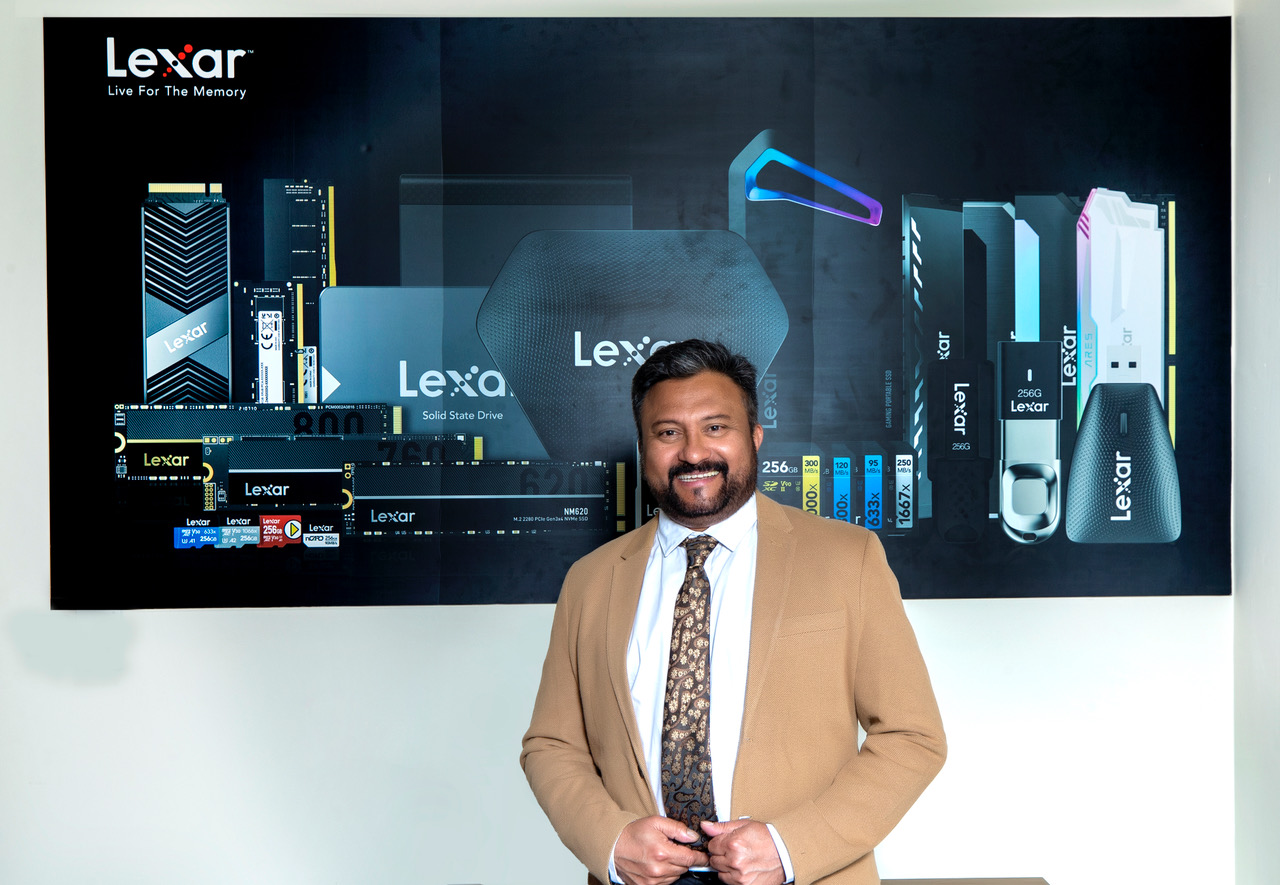 Commenting on Shabu's appointment, Mr. Fissal Oubdia, General Manager – Middle East, Africa, India and CIS, Lexar Co. Ltd said, "As we are set to embark on a new chapter of growth, I am thrilled to welcome Shabu Sultan to our team, to head our Indian operations as the country's new General Manager. With a professional background spanning over two decades in trade, channel, and IT distribution, Shabu is well-equipped to handle the challenges and capitalize on opportunities in a dynamic market like India. His multi-functional expertise in managing new markets for technology and digital lifestyle products will prove invaluable in driving Lexar's growth in India. We are confident that under his leadership, we will be able to chart a path towards unparalleled achievements and redefine Lexar's growth story in India."
Commenting on his new role and responsibilities, Shabu Sultan, Country General Manager, Lexar Co. Ltd said, "I am thrilled to join Lexar at this crucial time and look forward to spearheading the company's India operations to achieve our growth targets. My goal is to expand Lexar's business tenfold by forming a high-performance team, establishing strong partnerships, and nurturing existing relationships. I thank Lexar's regional management for their trust in my abilities, and I am genuinely excited about this opportunity to work closely under the leadership and vision of Fissal to write a new chapter of success for Lexar in India."
Prior to joining Lexar, Mr. Sultan held several leadership positions at prestigious organizations such as SPT Consultants, Micron Technology, Memory Technology Middle East, and DTK Computers, where he consistently drove growth and delivered outstanding customer experiences. His strategic vision, entrepreneurial spirit, and passion for innovation have garnered him widespread recognition in the industry.
For more information or support, visit http://www.lexar.com.
For more information, please contact:
Advent Public Relations
Shivani | +91 7525940280 | shivani@adventpr.com
Kheman Kumar |+9871829296| kheman@adventpr.com