Collaborative Partnership Enhances User Experience, Introduces Exclusive BIOS Information Readout Functionality
July 31, 2023–GIGABYTE TECHNOLOGY Co. Ltd, a leading manufacturer of motherboards, graphics cards, and hardware solutions, is pleased to announce its close collaboration with HWiNFO, a comprehensive system information and diagnostic tool. This partnership aims to enhance the accuracy of hardware information and diagnostics while introducing innovative features to benefit computer enthusiasts and professionals alike.
HWiNFO, known for its detailed system information and diagnostic capabilities, has partnered with GIGABYTE to integrate its technologies and deliver more precise and comprehensive hardware information to users. By combining GIGABYTE's expertise in hardware manufacturing and HWiNFO's advanced diagnostics, users can now access a wealth of information about their computer components with unparalleled accuracy.
Additionally, when HWiNFO detects a GIGABYTE motherboard, a unique skin specifically designed for GIGABYTE motherboards with AORUS colors and characteristics will automatically be applied. This skin is included in the HWiNFO diagnostics software and is optimized for both bright and dark modes.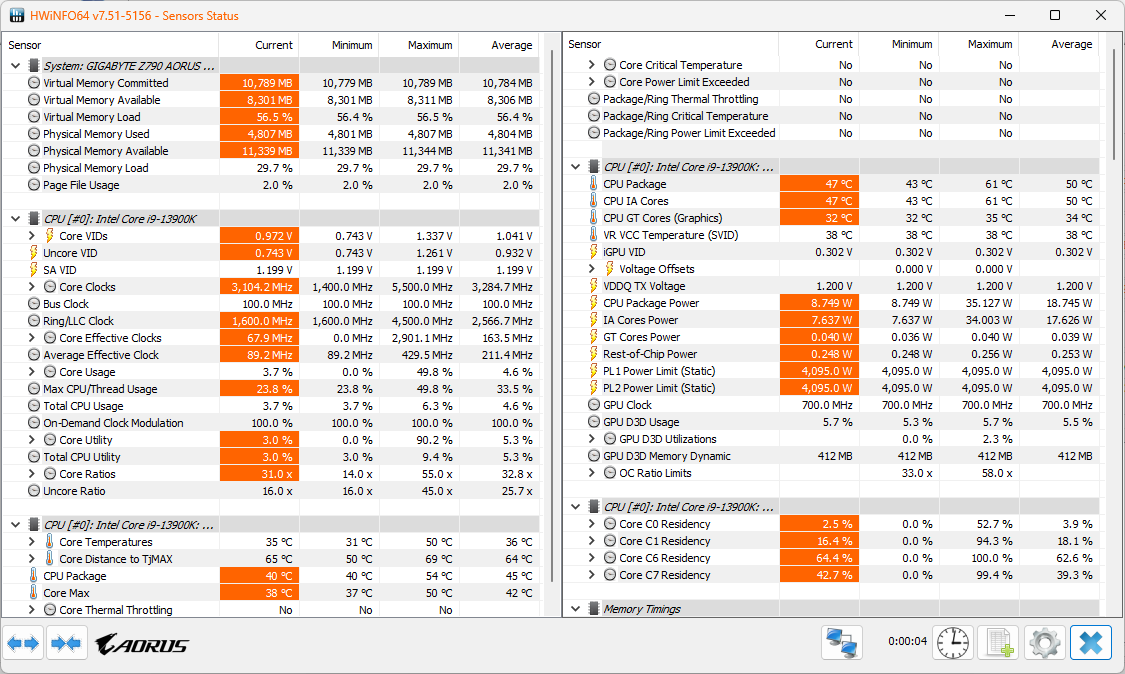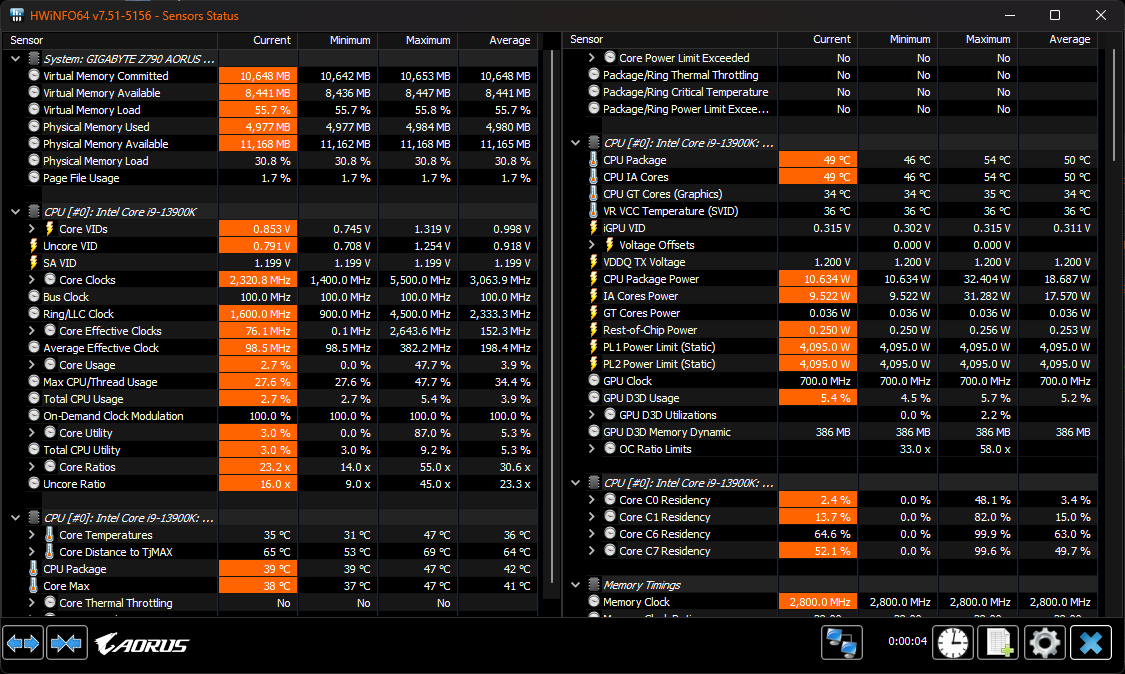 One of the highlights of this collaboration is the development of a new Memory Timings feature. With GIGABYTE's expertise in-memory technologies and HWiNFO's advanced diagnostic capabilities, users can now monitor their Memory Timings settings and gain valuable insights into the performance of their memory modules. This empowers users to make informed decisions when optimizing their memory configurations, ultimately enhancing system performance and stability.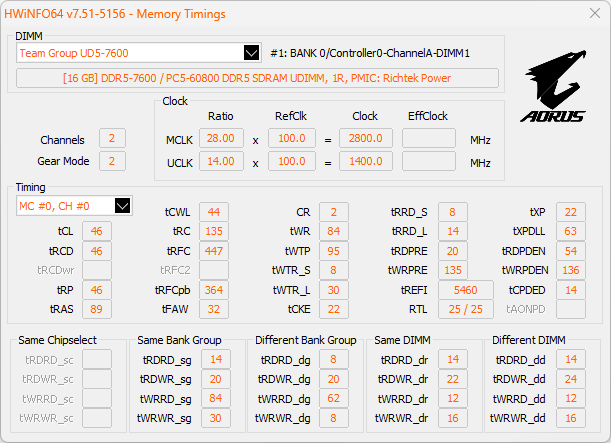 Furthermore, GIGABYTE has exclusively partnered with HWiNFO to develop a BIOS information reading feature. This unique functionality enables users to easily access and retrieve detailed BIOS information directly through HWiNFO's interface. By seamlessly integrating BIOS data into HWiNFO, GIGABYTE users can conveniently monitor and analyze their BIOS settings, firmware versions, and other crucial information for system maintenance and optimization.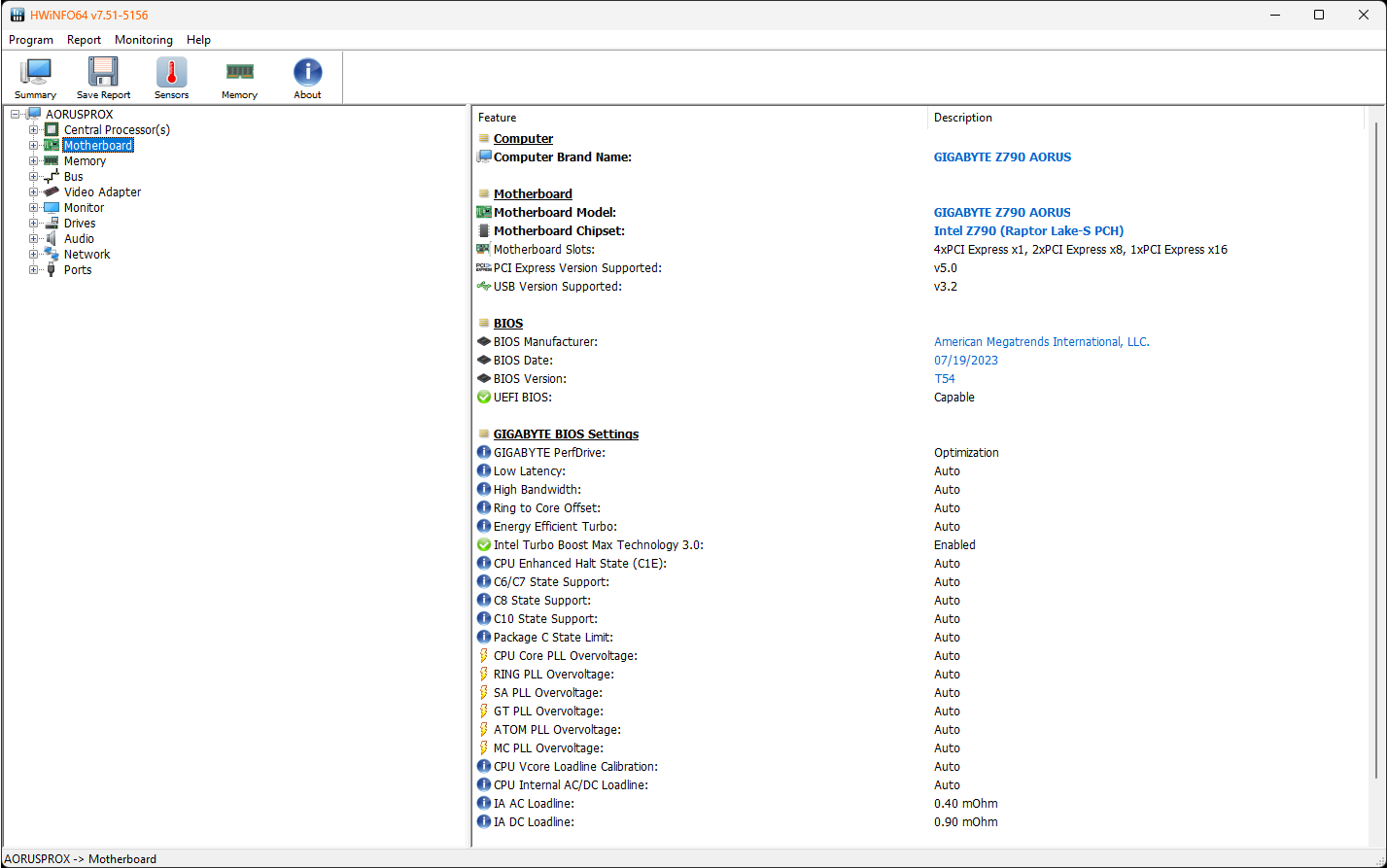 "We are thrilled to collaborate with HWiNFO to provide our users with a more comprehensive and accurate hardware information experience," said Jackson Hsu, Director of the GIGABYTE Channel Solutions Product Development Division. "With the new Memory Timings feature and the exclusive BIOS information reading functionality, users can now have deeper insights into their system's performance and make informed decisions for system upgrades and optimizations."
The GIGABYTE and HWiNFO collaboration brings together cutting-edge technology and expertise to offer users an enhanced hardware information and diagnostic experience. Users can now benefit from accurate system information and Memory Timings, and access detailed BIOS data conveniently. This partnership exemplifies GIGABYTE's commitment to delivering innovative solutions that empower users to maximize the potential of their computer systems.
The support for these features begins with the following series of motherboards' BIOS versions. We will continue to expand support to more chipsets in the future. Please visit our website for upcoming BIOS updates.
Intel Z790/B760/Z690/B660/H610 motherboard, release BIOS date Jul 28, 2023.

AMD X670/B650/A620 motherboards, beta BIOS date Jul 21, 2023.
Please visit https://www.gigabyte.com/ for more information.