Build Smart. Go Elite! GIGABYTE AORUS ELITE graphics cards and motherboards elevate the PC gaming experience to elite levels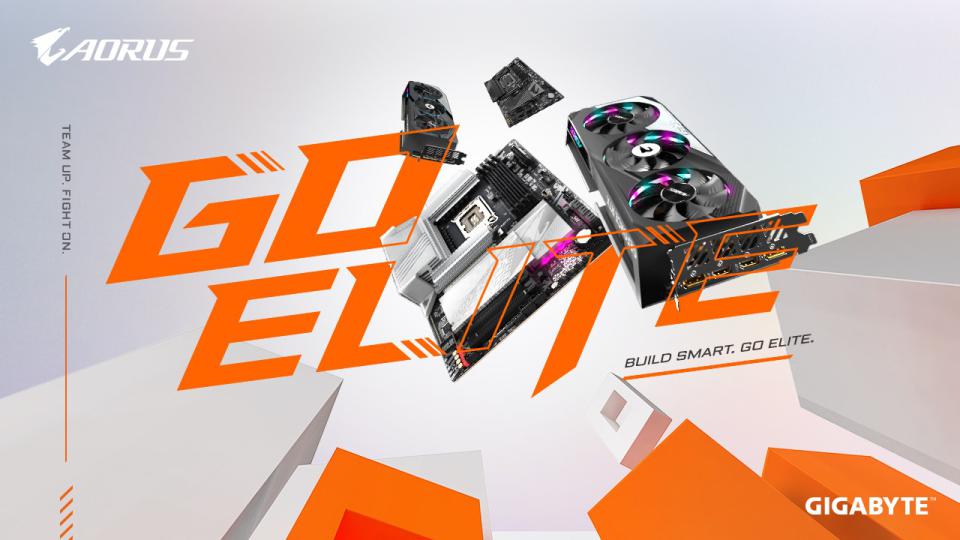 GIGABYTE, the world's leading computer brand, its AORUS ELITE series motherboards have long been the go-to choice for PC gamers and enthusiasts seeking exceptional value to elevate their gaming experience to the next level. Expanding on the immense success of the AORUS ELITE products, GIGABYTE now introduces the AORUS ELITE series graphics cards, featuring the same distinguished design concept with class-leading performance. These latest additions include the GeForce RTX 4070 Ti, RTX 4060 Ti, and RTX 4060, ensuring gamers can enjoy a seamless gaming experience across their entire system.
For those seeking premium gaming-focused PC hardware that provides a perfect blend of performance, style, and great value, the AORUS ELITE products are where gamers want to start. Upholding the legacy of best-in-class quality, the AORUS ELITE products are packed with advanced features as one will find on the flagship counterparts. Thanks to meticulous pre-tuning of both the hardware and software, the AORUS ELITE products deliver optimized performance straight out of the box. With cherry-picked GPU cores for higher, more stable boost clocks, gamers can dive into their favorite titles, knowing that their systems are operating at peak performance without manual adjustments.
The AORUS ELITE products are also designed with builders in mind, offering unmatched flexibility and DIY-friendly innovations. Innovative features like M.2 and PCIe EZ-Latch designs on AORUS ELITE motherboards simplify the PC-building process, allowing users to effortlessly create their dream gaming setups. The AORUS ELITE products also boast a stylish design that adds a touch of sophistication to any gaming rig. The exclusive RGB Halo on AORUS ELITE graphics cards create unique lighting effects with rotating fans, allowing gamers to personalize their setups and make them one-of-a-kind.
Build your PC in a smart way and elevate the gaming experience to elite levels by visiting the official website at https://bit.ly/GO_ELITE_2023 to learn more about AORUS ELITE products.