Fashion Your Play, Fuel Your Power
GIGABYTE Technology, a leading global powerhouse in motherboards, graphics cards, and cutting-edge hardware solutions, proudly unveils its latest creations: the Z790 AORUS PRO X and the B760M AORUS ELITE X AX. These masterpieces are meticulously engineered to not only unleash the full potential of the next-gen Intel® processors but also support mind-bending DDR5-8266 and beyond.
| | |
| --- | --- |
| Z790 AORUS PRO X | B760M AORUS ELITE X AX_SS |
Prepare to be captivated by the alluring all-white aesthetics of these motherboards. The PCB boards boast the latest color-matched solder mask, accompanied by entrancing lighting effects. The new UC BIOS also provides the white version which is redesigned as user-centered and offers an intuitive operation interface with an aesthetically pleasing design. Moreover, the Quick Access function and nine customizable option slots for effortless access in Easy Mode are also at your fingertips. Paired with the sleek white antenna, assembling the most immersive, visually striking white-themed rig on the market has never been this effortless.
| | |
| --- | --- |
| Enhanced Intuitive UX | Quick Access Function |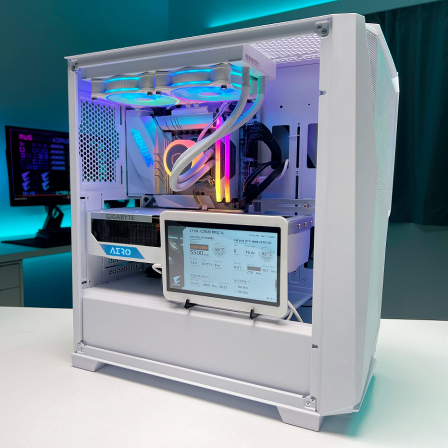 What sets these motherboards apart is the groundbreaking Sensor Panel Link, custom-tailored for today's trendiest case designs with built-in screens. It offers a DIY-friendly solution, ensuring a cable-routing-free installation experience. Now, you have the power to showcase vital system stats or personalize the screen with animations, calendars, schedules, and more. Plus, explore a treasure trove of specially crafted official system information skins. And let's not forget the game-changing M.2 EZ-Latch Click and M.2 EZ-Latch Plus, engineered for a hassle-free M.2 SSD installation.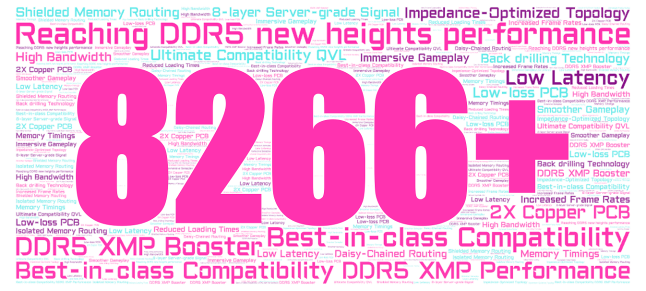 Beyond their jaw-dropping looks, these motherboards redefine performance standards. Embodying the highly coveted all-white design that has sent waves of excitement through the gaming community, they deliver unparalleled DDR5 performance. With support for up to DDR5 XMP-8266 or higher, the DDR5 XMP Auto Booster empowers you to effortlessly push native DDR5-5600 to a staggering 6000 with just one click. It's a fusion of eye-catching form and formidable function.
For a deeper dive into the AORUS Z790 X Gen motherboards, head over to the official GIGABYTE website: https://www.gigabyte.com/Landing/aorus-z790-x/
Please visit https://www.gigabyte.com/ for more information.