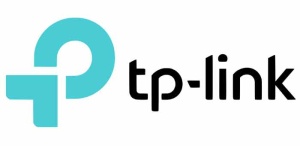 TP-Link India, a pioneering brand in networking solutions, made its mark at the 11th CNC Expo 2023, which was held from 25th to 27th August 2023 at Hitex Exhibition Centre, Hyderabad. As a key participant in this remarkable event, TP-Link India showcased a remarkable array of innovations, emphasizing its commitment to driving technological advancements in FTTH, VIGI, Tapo, OMADA, and PHAROS products.
The event provided an excellent platform for networking, business exchange, and showcasing products to potential clients. The visitors had an opportunity to interact with the company's experts, gain in-depth knowledge about our products and services, and witness live demonstrations. The company's experts were hands-on to answer the questions and provide visitors with more information about the products.

"We were able to meet with potential customers and partners, where we received a lot of positive feedback about our products and are happy to extend our support to develop the business relations with channel partners," said Mr. Bijoy Alaylo, VP of consumer sales.
TP-Link is committed to providing innovative networking solutions to businesses of all sizes. We believe the combination of advanced technology and continual innovation in every iteration, will contribute to a smart future.