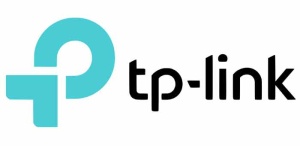 Mumbai, TP-Link being the World's No.1 brand in WLAN networking solutions, showcased its latest innovations and cutting-edge products in the Surveillance category at the exhibition. In TP-Link's VIGI and TAPObrands, the company focuses on security solutions for various businesses as well as home safety, a wide range of smart security solutions from VIGI and TAPOare available for security needs for indoor and outdoor applications. Along with surveillance products, TP-Link also provides a wide range of PoE Switches range which makes it a complete security system solution for the end users.
TP-Link India presented its innovative products where visitors interacted with the company's experts to gain detailed knowledge about its products and services and witness live demonstrations of the displayed Surveillance devices. All the products were highlighted in a very innovative way depicting the actual scenario and simplifying their end-use. The Highlight products at the exhibition were theTapo C500-Smart Pan/Tilt Outdoor Wi-Fi Camera, VIGI C540V-Outdoor Full-Color, Dual-LensVarifocal Pan/Tilt Network Camera along with NVR4032H – 32Channel Network Video Recorder which brought more attention to visitors due to its popular and exciting features which can be used for Outdoor security in any industry sector. TAPO C500 is currently in high demand whereas The VIGI C540V will be launched in India Soon.
TP-Link India also showcased itsothercategoriesEnterprise Grade Access Points and OMADA SDN solution proving its spread & dominance. The event overall provided an excellent platform for networking, business exchange, and demonstrating its commitment to providing high-quality and reliable products and services to its potential clients and stakeholders. TP-Link as a company could also gain the industry insides with regards to not only the products&sales but also marketing strategies which shall help the company in the further road map to achieve great milestones.
Testimonial
Being a part of a remarkable event like this, we are able to interact with like-minded industry professionals, build new business relationships, and gain insights about the industry trends," said Mr. Bijoy Alaylo, Vice President, Channel Sales