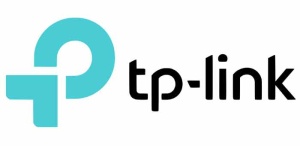 2022 marked 12 consecutive years of TP-Link being the No. 1 global provider of WLAN devices, according to the premier International Data Corporation (IDC).*This achievement comes from the support of every TP-Link customer and partner, as well as the effort of all our employees.
From Wi-Fi 5 to Wi-Fi 6, TP-Link has taken the lead in market share year after year. * TP-Link has consistently spearheaded innovation and created a portfolio of powerful, reliable, and easy-to-use products to meet the demands of customers around the world. From mesh Wi-Fi systems that easily blanket homes with seamless high-speed connectivity, to Wi-Fi 7 routers that provide revolutionary speeds and reliability, TP-Link's cutting-edge products are the perfect fit for today's modern connected lifestyle.
Last year, TP-Link revealed the world's first full home Wi-Fi 7 products during its global Wi-Fi 7 launch event. The world's 1st Whole Home Mesh Wi-Fi 7 system with 33 Gbps of speed, Deco BE95, allows users to enter the true 10G era. Also, the world's 1st Wi-Fi 7 router Archer BE900 redefines Wi-Fi routers with powerful performance and a brand-new design. These Wi-fi 7 products however are yet to be launched in the Indian market.
In today's world, being connected to the internet is a necessity. Whether you're working on a project, streaming music, or just browsing the web, having reliable and fast internet connectivity is crucial. TP-Link understands the importance of a connected digital lifestyle and provides you with the latest technology and innovative networking solutions, engineered to last. We formed a more comprehensive Wi-Fi solution, providing a cost-effective and one-stop Business Wi-Fi solution, Indoor-Outdoor connectivity, catering to various sectors such as Hospitality, Healthcare, Education, Enterprises, and much more with a flexible installation choice such as desktop, ceiling mounting, and wall mounting. Different practical network technologies are also included such as PoE, Powerline, smart home Mesh, 5G access, and DSL access to meet various network demands. With increasing attention to network security, TP-Link will continue to strengthen network security services to maintain safer internet experiences and protect personal information.
Our commitment to pushing the boundaries of Wi-Fi technology is matched only by our commitment to ensuring our customers have the best possible experience with our products. We are always striving to exceed customer expectations, providing customer service and support that meets the highest standards. We are proud to be the world's No.1 Wi-Fi product provider for 12 consecutive years, and we will continue to lead the way and be a trusted partner as technology advances and customers' needs evolve.