July 20, 2023 –GIGABYTE TECHNOLOGY Co. Ltd, a leading manufacturer of motherboards, graphics cards, and hardware solutions, proudly announced the ultimate memory performance of DDR5 XMP 8000 is achieved with the X670E AORUS MASTER motherboard based on the latest AMD AGESA BIOS code at a SOC voltage of 1.3V.
GIGABYTE always works closely with AMD to ensure our motherboard designs provide supreme performance and reliability, particularly on the optimum memory performance by exclusively advanced memory layout design. Meanwhile, GIGABYTE is releasing a new beta BIOS for the X670 and B650 AORUS/AERO series motherboards for the most remarkable memory performance on the AM5 platform. The new BIOS will be available at the end of July in succession.
Please pay close attention to the GIGABYTE website to download the update for optimal performance.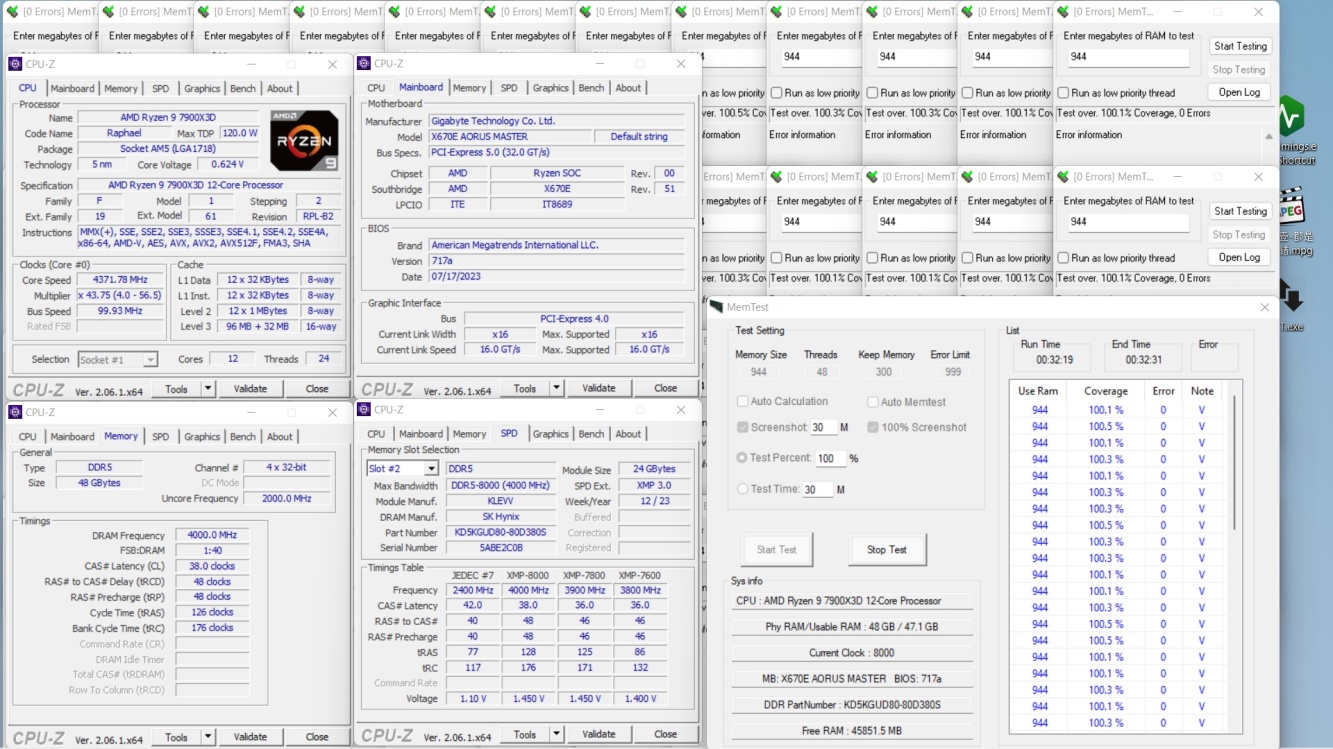 Please visit https://www.gigabyte.com/ for more information.