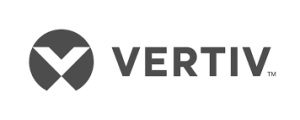 Data center infrastructure company continues to expand reach and services across the country
INDIA, [Feb 03, 2022] – Vertiv (NYSE: VRT), a global provider of critical digital infrastructure and continuity solutions, today announced that TechnoBind has been appointed as its National Value Added Distributor in India. This partnership was formed to help Vertiv expand its network of channel partners and establish a stronger foothold in the Indian market. The association with TechnoBind paves the way for Vertiv to be one step closer to its channel, partners, and customers, and strengthens the brand's commitment to supporting them with its extensive portfolio of IT solutions, including racks, rack power distribution units (PDU), KVM, integrated data center, IT management, and IT infrastructure.
"The growth in edge computing in India and globally offers great opportunities for IT infrastructure ecosystem providers, including Vertiv and our partners," said Sanjay Zadoo, country manager, of channel business, Vertiv India. "TechnoBind has strong capabilities in pre-sales and emerging IT Solutions & Services around data processing. They are a natural fit to collaborate in our focused efforts to support and push Vertiv offerings, along with our IT partner community. This is another step to support the efforts of our IT partners in becoming edge-ready with integrated solutions for data centers and server rooms."
Aman Jain, director of sales at TechnoBind, said, "With the digitization of India, the need for sophisticated data centers is on the rise. Organizations are looking at adding capacity faster and yet achieving new levels of scalability and performance. We at TechnoBind are very excited to partner with Vertiv at this juncture, as we believe that there is a significant market opportunity that we would be able to address through our partner ecosystem. We look forward to furthering the penetration of Vertiv among the IT partner community, while simultaneously adding value to our partners by enabling them to take the comprehensive suite of integrated infrastructure solutions to the market."
"TechnoBind has a deeper and broader presence in the security and data protection market, and strong expertise in providing niche storage technologies, network monitoring software, and
hardware encryption devices that go in a data center," said Rakesh Kumar, national manager – of channel alliance – ITSI, Vertiv. "This, along with the strong presales capabilities of TechnoBind, helps us to get closer to the IT partners. Vertiv and TechnoBind's relationship will give partners access to a complete range of products, from critical infrastructure to IT hardware and software."
Vertiv's expansive portfolio consists of a wide range of power, thermal, IT, and edge infrastructure, solutions, and services. As industry experts and as 'Architects of Continuity', Vertiv collaborates to envision and build future-ready infrastructures. For more information, visit Vertiv.com.
About Vertiv
Vertiv (NYSE: VRT) brings together hardware, software, analytics, and ongoing services to ensure its customers' vital applications run continuously, perform optimally and grow with their business needs. Vertiv solves the most important challenges facing today's data centers, communication networks, and commercial and industrial facilities with a portfolio of power, cooling, and IT infrastructure solutions and services that extends from the cloud to the edge of the network. Headquartered in Columbus, Ohio, USA, Vertiv employs approximately 21,000 people and does business in more than 130 countries. For more information, and for the latest news and content from Vertiv, visit Vertiv.com.
About TechnoBind:
TechnoBind took off as India's very first specialist distributor focusing solely on Data and the associated domains. The GTM was a hybrid distribution model placed synergistically between broad-based and niche distribution, to deliver the highest business value for each of its reseller partners. The Team at Technobind shares a strong culture of "value creation" for our partners and our vendors. The professionalism, skills, and attitude of our people coupled with the cutting-edge approach to our engagement have contributed to our strong positioning in the marketplace.
Now, more than ever before, TechnoBind is aimed at setting the pace in our industry with fresh and increased visibility, modernized solutions & capabilities, disruptive marketing as well as alignment with innovative new world-class technologies to deliver a comprehensive and profitable tech eco-system.
Forward-Looking Statements
This release contains forward-looking statements within the meaning of the Private Securities Litigation Reform Act of 1995, Section 27 of the Securities Act, and Section 21E of the Securities Exchange Act. These statements are only a prediction. Actual events or results may differ materially from those in the forward-looking statement set forth herein. Readers are referred to Vertiv's filings with the Securities and Exchange Commission, including its most recent Annual Report on Form 10-K/A and any subsequent Quarterly Reports on Form 10-Q for a discussion of these and other important risk factors concerning Vertiv and its operations. Vertiv is under no obligation to, and expressly disclaims any obligation to, update or alter its forward-looking statements, whether as a result of new information, future events, or otherwise.
CONTACT
Ipshita Balu
+91 95901 11798