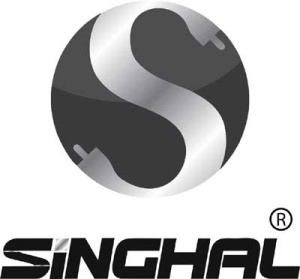 Singhal Infosystems Pvt Ltd announced their B2B E-commerce platform Singhal B2B dealing with computer IT products has received funding of INR 5 crore from a private investor this Month. This investment will enable them to expand their platform's (Singhal B2B) functionalities and provide better services to their retail partners. Singhal B2B specializes in all computer IT products such as laptops, desktops, printers, servers, monitors, biometric devices, software, networking devices, CCTV, scanners, peripherals, accessories, ink & consumables, laptop spare parts, printer spare parts, and tablets. Etc.
Said Ravi Sharma Business Director & CTO (Singhal Infosystems Pvt Ltd)
With this investment, they have planned to expand their warehouse facilities pan India, which will enable them to cater to a wider audience and provide faster & secure delivery services to the retailer's network pan India. This expansion will help them to keep their inventory well-stocked and ready to meet the growing demand for computer IT products pan India. Their team is working hard to ensure that they are able to deliver high-quality products on time to their retailer's network & corporate clients. Said Rajesh Singhal, Founder & CEO, of Singhal B2B.
One of the main advantages of the Singhal B2B platform is its ease of use. With their user-friendly interface, clients can easily browse through their extensive real-time inventory of products and place orders smoothly.
The funding will also be used to develop more efficient features on their Singhal B2B application, making it even more user-friendly and convenient for their retailers. The goal is to provide all clients with a seamless purchase experience, with features such as real-time inventory, an easy way to place orders, multiple payment modes, online order tracking, and customer support with a quick solution. They understand the importance of technology in the business world, and their Singhal B2B platform is designed to make computer IT procurement easy and efficient for our retailers and corporate clients.
Ravi Sharma Added.
They are proud of their exceptional customer service, which is backed by their highly knowledgeable and dedicated team of professionals. They strive to provide their clients with an exceptional purchase experience on the Singhal B2B platform, ensuring that all their questions are answered, and their needs are met.
Singhal B2B is constantly evolving to meet the changing needs of its retailers. With this investment, they will be able to add more products to their inventory, including cutting-edge technologies.
The journey from Zero to Hero
Singhal Infosystems Pvt Ltd is a computer sales and service company that began its operations in 2008 as a retail shop selling and servicing computers. As the GST came into effect in 2017, they started a small offline business-to-business (B2B) operation across India, with a focus on selling printers. Over time, they expanded their product offerings to include laptops and desktops, which allowed them to serve a wider customer base.
In 2019, Singhal Infosystems Pvt Ltd was onboarded with Udaan, an e-commerce platform that connects manufacturers and wholesalers with retailers across India. As a seller of all computer products, Singhal Infosystems Pvt Ltd achieved great success in their business dealings through the platform.
The COVID-19 pandemic presented a new set of challenges to the company, but it responded with innovation and resilience. In 2021, Singhal Infosystems Pvt Ltd launched their own B2B platform called Singhal B2B available on Play Store, along with their website www.singhalinfosystems.in. This move allowed them to expand their reach and connect with more customers.
Singhal B2B has quickly become a leading platform in the computer industry, with a portfolio of a wide range of products, and they have already onboarded over 6,000 customers. They now serve over 8,000 retailers across India and have established themselves as a reliable and trusted partner in the computer B2B sales industry.
Singhal Infosystems Pvt Ltd's journey from a small retail shop to a successful B2B platform is a testament to their dedication and hard work. With a commitment to quality products and exceptional customer service, they continue to grow and expand their business across India.