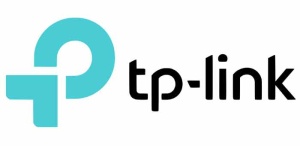 TP-Link, the World's No 1 global provider of reliable networking devices and accessories, introduced its new range of products at the recently concluded Convergence India 2023 expo from 27th to 29th of March 2023, at Pragati Maidan, New Delhi. TP-Link has been ranked as the No. 1 global provider of WLAN devices* for 11 consecutive years, with a 17.8% global market share. With 26 years of continuous development, TP-Link's expansion from consumer and enterprise networks to new markets such as video surveillance, smart home solutions, and IoT devices presents an exciting opportunity for the company to diversify its product offerings and reach new customers. TP-Link products are available in more than 170 countries and regions, serving more than 1.7 billion users.
TP-Link Showcased a new series of solutions in Surveillance, Wi-Fi, and a higher range of enterprise solutions which included products from Omada Pro Business Networking Solution, along with FTTH, VIGI Surveillance, TAPO Home Security Wi-Fi Cameras, Deco mesh Wi-Fi Systems and Wi-Fi 7 Networking Solutions. The high level of customer curiosity and interest in TP-Link's Wi-Fi 7 Networking Solutions at the event is a testament to the company's ability to create innovative products that meet the needs of its customers. TP-Link booth attracted many owners and partners in IT, telecommunications, surveillance, and many other sectors. The company's goal was to provide customers with a memorable and engaging experience and therefore its booth at the event was a big hit.
Mr. Sanjay Sehgal, Sr. VP – SMB & Telco said – "the convergence expo was an excellent platform for us to showcase our latest offerings in Wi-Fi 7 WLAN devices, enterprise/Telco grade switches and share the roadmap to partners & customers under a single roof. The interaction with partners & customers helped us to learn from mutual experiences and adopt them into our products under development."
Mr. Bijoy Alaylo, VP -of SoHo Channel Sales said – "The Expo was well arranged with different target markets available in different segments of the hall. The response of the crowd was overwhelming as we had displayed major categories of our Products here. Surveillance solutions and the FTTH range of solutions attracted more customers as these were the newest offerings from TP-Link as well as this industry is developing at a rapid pace. We look forward to the next edition of the Expo very soon due to the quality customers inflow seen."
*terms & conditions apply.