Product is a great "enabler" for families in rural and semi-urban areas,
where Broadband connections are still rare or ineffective
Geonix International, among India's fastest-growing ICT Brands, recently launched a new-age WiFi Router-cum-Extender, which supports 5G SIM. This is Geonix's first foray into the burgeoning Networking Devices market, and there could be more to follow in the same genre. The new SIM-Supported (or SIM-Driven) Router, comes with a triple antenna setup, high-speed microprocessor, and LAN Port, and provides a speed in excess of 300 Mbps under test conditions. Users (consumers) have already lauded the super-easy Plug-and-Play nature of the product, which ensures a truly hassle-free setup. The product is also suitable for rugged environments, given its durable construction. The operating range is excellent – up to 180 meters, provided there are no impeding objects or barriers. The Micro SIM card slot is convenient and inconspicuously tucked away on the side; it supports both 4G or 5G SIMs of all popular  networks.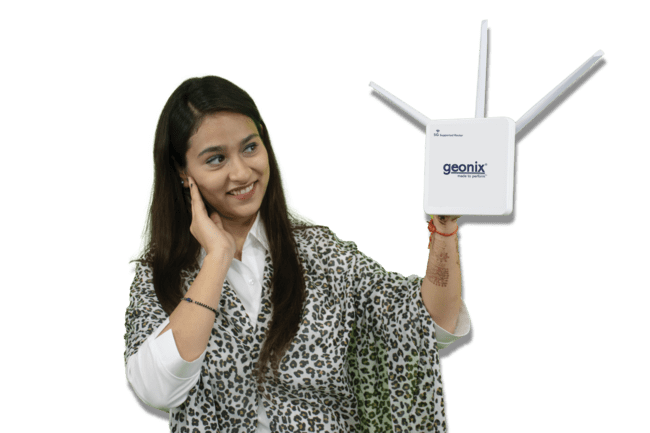 Figure 1: The latest SIM Supported WiFi Router from Geonix; designed to provide you with reliable internet connectivity anywhere
This product is poised to usher in the era of 5G capability, in the average Indian household. Widespread use of 5G technology, is considered by many as a truly noteworthy step in human evolution because it would make the Internet almost ubiquitous. Moreover, the omnipresent nature of 5G technology facilitates and fosters other technologies, like IoT (Internet of Things) and M2MC (Machine to machine-to-machine communication).
During a recent interaction with the press, Geonix emphasized the 5G Supported Router was of tremendous help to people in rural and semi-urban areas, who seldom have broadband connection. The device is therefore seen as a genuinely useful "enabler", empowering families and workers of limited means, and supporting the underprivileged. For instance, it will enable rural students to study without interruption, and for the common man to have uninterrupted Internet access. Every person today, whether worker or student, has years of stable Wi-Fi experience. For those who already have dedicated routers, this product can easily be used as a range extender, ensuring you enjoy a longer range and there are no dead zones in your home or office. Ideally, you should place the repeater at a midway point between the router and the place you want the signal to reach. The standalone design of the product ensures you can also use it as a Wireless Access Point (AP).
At a recent interaction with the press, Mr. Munish, owner of Paramount, a Geonix premium partner said, "In today's digital economy, this is a highly relevant product, because you can potentially stay online wherever you are; we are already seeing significant demand for this product at retail counters".
Geonix follows a Total Quality Management (TQM) process for all its products, whereby each product is subject to multiple tests before release. Geonix also takes care to ensure its burgeoning after-sales network, now in excess of 55 service centers, is well-trained to handle all queries.