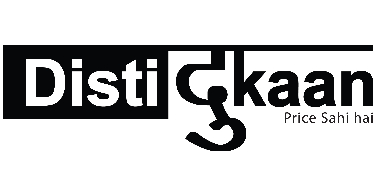 Gurugram, 5th July 2023: Disti Dukaan, an Indian startup focused on bringing digital transformation to IT distribution, announced today the launch of its B2B e-commerce platform [www.distidukaan.com] created exclusively for GST-registered IT channel partners. The platform aims to extensively use technology to bridge the gap in availability and price discovery across channel partners in the country.
The platform is partnering with leading IT distributors & OEMs to provide an extensive range of products from these renowned IT brands to channel partners across the country. The products available on the platform include laptops to start with and shall expand the offering in the coming months.
"Disti Dukaan aims to transform the way IT channel partners procure products today," said [Saurabh Maggo], [Co-Founder and CEO]. "The platform is not a marketplace. Unlike typical B2B marketplaces, Disti Dukaan is not just another platform to display products and facilitate transactions. Disti Dukaan displays products and prices only after they have procured the same and inventory is physically in logistics hubs. It is a platform tailored to cater to the specific need of reach & product availability of OEMs & IT channel partners. Channel partners will get access to a wide range of IT products from leading brands along with multiple payment options, including credit facility, free pan-India delivery, and value deals. "
Speaking on the launch, [Vishal Sopory], [Co-Founder] of Disti Dukaan said, "The Indian IT channel market is highly fragmented with over 100,000 resellers spread across 3,000 towns and cities. However, the channel partners face difficulties in sourcing products efficiently due to a lack of digital tools & hence making them non-competitive vis-à-vis other online/offline sellers, in their respective markets. Disti Dukaan aims to bridge this gap by providing a one-stop solution for channel partners to discover products, check availability, compare prices, access credit, and complete purchases on a single platform. "
Disti Dukaan is currently onboarding channel partners across India and the platform is live for transactions. The company aims to reach over 10,000 channel partners in 100 cities within the first year of operations. Disti Dukaan is headquartered in [Gurugram], with Central Logistics Hub in [Delhi], India.
For more information, visit [www.distidukaan.com].
Social Media Handles
www.facebook.com/distidukaan
https://www.linkedin.com/company/disti-dukaan/
Media Contact:
Richa Sinha
Head – Marketing
9319179133
Corporate Office :
Tower B, Unit no. 207, Pioneer Urban Square, Sector 62, Gurgaon-122011
Email: hello@distidukaan.com
Phone: 9319179134