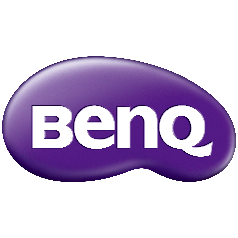 India, May 24, 2022: BenQ, the leading global innovator of display technologies, has been named the No. 1 brand in the overall projector category once again. Dominating the market BenQ in India has registered a 30% market share vis-à-vis all competition in Q1'22, also holding the first position in terms of market share for both B2C and B2B projector segments.
As more homeowners see the value of high-definition projectors, consumers are demanding large screens to watch movies and other entertainment at home. COVID-19 has also been a catalyst contributing to market growth in the home video segment. In consequence, sales volume in the 4K UHD resolution segment increased by 34% YoY in Q1'22, and BenQ was the industry leader with a market share of 53%. Moreover, in terms of sales volume, the portable projectors for the home segment grew by 82% YoY in Q1'22, with BenQ leading the market with a 50% market share. Another form factor that has seen stupendous growth is the 4K Laser TV in which BenQ has a formidable 51% market share.
Q1'22 also saw the reopening of educational institutes and corporate offices. This led to an increase in demand for B2B projectors. In this sub-category, the WXGA segment grew the most in volume by 108%YOY and BenQ is the market leader with 50% share in Q1 '22. BenQ is also the number one brand in the Full HD data projectors with 27% market share.
Analyzing the market segment basis light source, there is a clear trend visible in terms of customer preference. While the conventional Lamp segment experienced a growth of only 32%, the Laser Light Source segment grew by a whopping 150% in terms of sales volume in Q1'22 compared to Q1'21. Another significant shift has been towards the preference for the LED Light Source segment which increased by 54% in terms of sales volume in Q1'22 indicating that the market is moving towards solid-state light sources instead of traditional lamp sources.
Rajeev Singh, Managing Director, BenQ India, said, "We are delighted and honored to be acknowledged as the No. 1 brand in projectors by Futuresource Consulting. With the reopening of educational institutes and offices and the continued booming demand from the Home segment, the projector category has overall seen a growth of 38% and BenQ has experienced a growth of 62% as compared to Q1'21. Customer preference is moving towards high-end projectors wherein 4K resolution, solid-state light sources, and accurate colors are the key drivers."
Futuresource Consulting is a market research consulting company that provides a range of specialist intelligence reports and ongoing personal debriefs to support business decision-making. The current overall performance of BenQ amplifies its commitment to offering its consumers quality products with innovation and technology at its forefront. The company values an open, encouraging, experimental, and inventive culture that strives to keep pioneering and fostering display products across categories with high-end new-age advanced technologies.