27-inch and 24-inch monitors come with fast IPS Display with HDR10
AMD FreeSync™ Premium and VESA AdaptiveSync for smooth gameplay and a tear-free gaming experience
180Hz high refresh rate with 0.5ms (MPRT) response time ensures immaculate gaming and pristine video editing without needing to overclock
India | 13th July 2023: ViewSonic Corp., a leading global provider of visual solutions, today announced the launch of the new lineup of OMNI VX28 monitors. Specifically designed for consumers who require a high-performance display for a seamless transition between play and work. The displays come equipped with a range of advanced features including AMD and VESA-certified anti-tearing and anti-blur technologies, as well as a blue light filter, which ensures a stutter-free and eye-friendly experience for use all day long. The fast IPS panels of the monitor provide outstanding color accuracy and consistency from every viewing angle, while the 180Hz refresh rate supports faster games and more powerful graphics cards.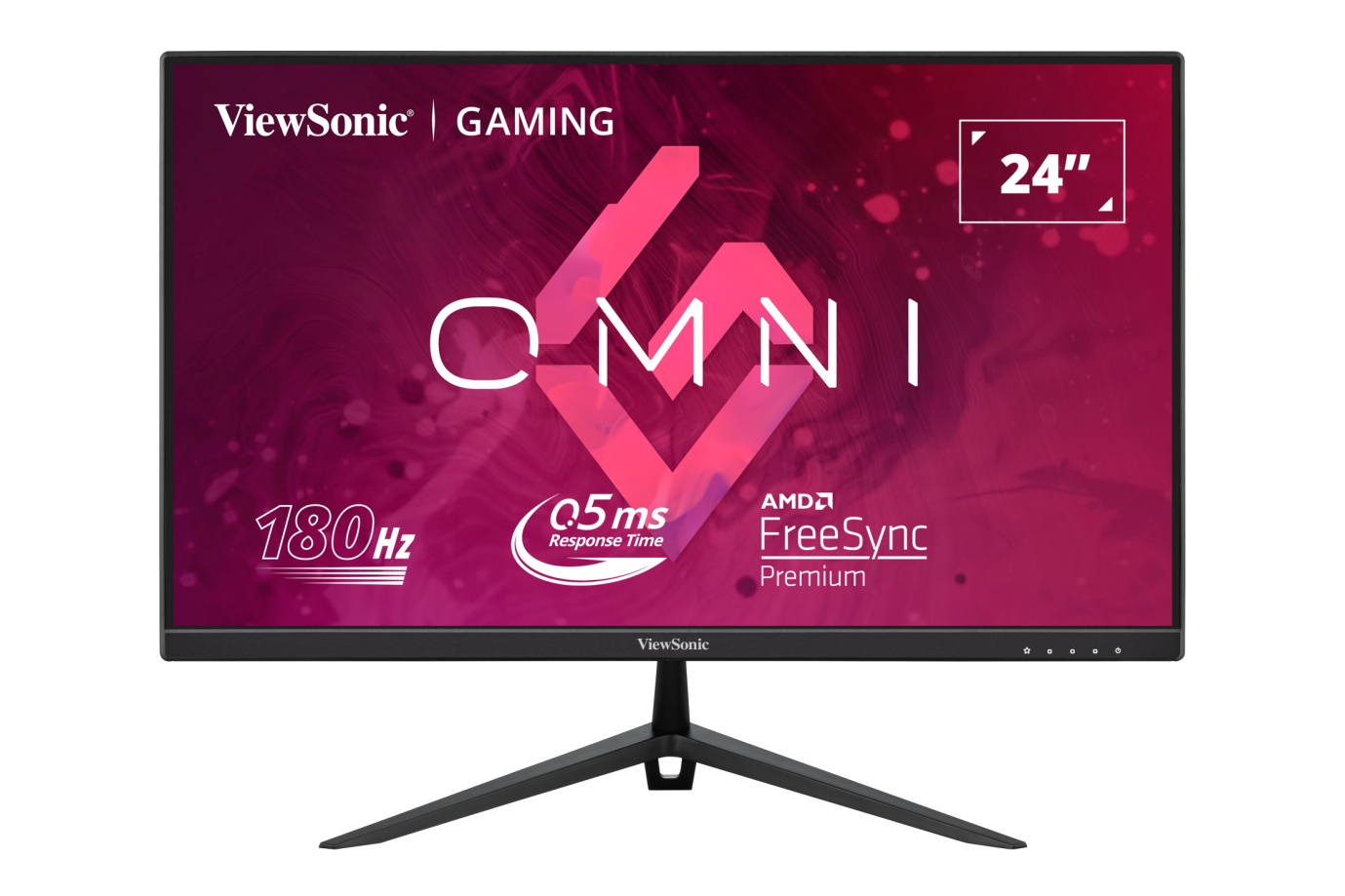 The latest edition of the gaming monitors is approved by AMD FreeSync™ Premium, VESA® Adaptive Sync, and VESA® ClearMR, making them a rare and powerful combination of sync technologies. This eliminates visual tearing, minimizes stuttering, and reduces input lag, providing gamers with a seamless and immersive experience. The smooth, blur-free graphics make the latest games and movies, especially FPS (first-person shooting) games and RPG (role-playing games), look and feel more natural and realistic.
Specifications

Display Size

27-inch and 24-inch

Resolution& Panel

1920 x 1080 Full HD/ IPS

Variable Refresh Rate Technology

FreeSync Premium, AdaptiveSync

Response Time

0.5ms (MPRT)

Refresh Rate (Hz)

180Hz

sRGB

104 %

Connectivity

HDMI X2; DP 1.4 X1; 3.5 Audio out
Commenting on the new launch, Mr. Sanjoy Bhattacharya, Director of Sales, and Marketing – IT  Business, ViewSonic India said, "We developed ViewSonic's OMNI gaming product line to meet the demands of casual gamers who want a display that is both versatile and multifunctional. We have integrated essential features for smooth gaming, productive work, and all-day eye care into the OMNI VX28 series. With this product line, consumers can enjoy high-resolution gaming experiences while maintaining comfort and productivity throughout their workday. Always striving to offer the best of technology and features, we constantly endeavor to innovate display units that are technologically advanced enhancing our customer's experience. "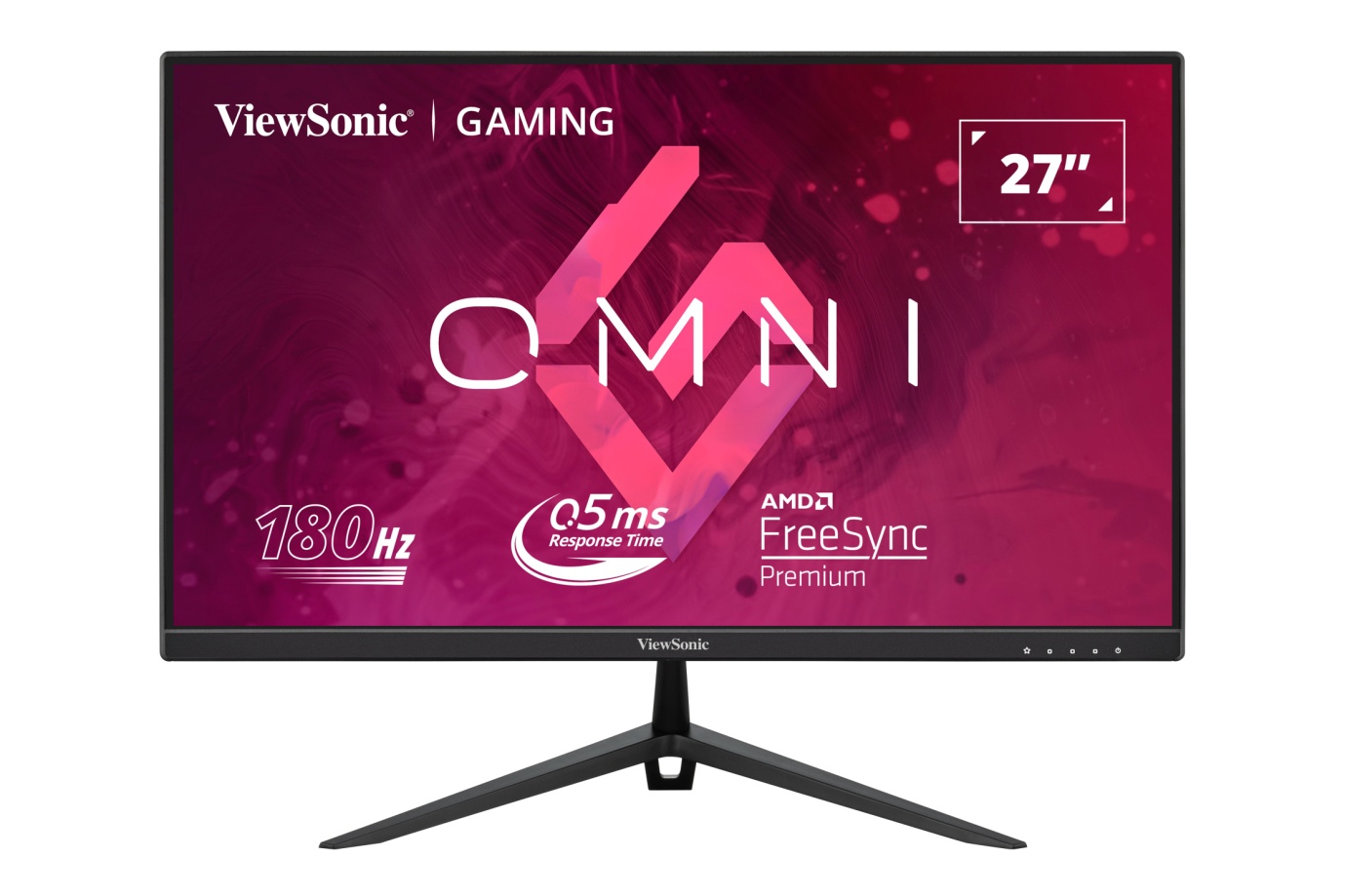 The OMNI VX28 monitors have a refresh rate of up to 180Hz, and a super-fast 0.5ms (MPRT) response time, which minimizes motion blur and smearing, ensuring seamless pixel transitions. Whether it's a fast-moving battlefield or detailed content work, users can experience crystal-clear clarity, providing a smooth and enjoyable experience. Available in sizes ranging from 24" to 27", the OMNI VX28 monitors offer a choice of FHD or QHD fast IPS displays. The In-Plane Switching (IPS) panels deliver superb true-to-life color performance, ensuring accuracy and brightness from every angle. Additionally, the exceptional control over gamma adjustments offered by the latest HDR10 provides a whole new level of image clarity and unparalleled details with deep contrast, and rich and vibrant colors.
With a minimal and clean design, the OMNI VX28 monitors make an excellent addition to any interior decor. The ergonomic design of the monitor allows users to adjust the display's height, tilt it back or forward, swivel it for a different field of vision, or even rotate it vertically for a whole new perspective.
| | | |
| --- | --- | --- |
| Model | End User Price | MRP |
| VX2428 – 24" | ₹ 14,999 | ₹ 23,900 |
| VX2428J – 24" | ₹ 16,499 | ₹29,000 |
| VX2728 – 27" | ₹ 17,999 | ₹23,000 |
| VX2728J – 27" | ₹ 18,999 | ₹ 25,000 |
The new 27-inch and 24-inch monitors will be available on Amazon and my computer.
The new monitors will have a special price during the Amazon Prime Day Sale with all card offers available.
Website: https://www.viewsonic.com/in/products/lcd/OMNI-VX28-Series
To find out more about ViewSonic, please visit www.viewsonic.com.  
For More Information, Contact:
Unnati Walia | unnati.walia@scrollmantra.com | +91 9971970666
Rupali Mishra | rupali.mishra@scrollmantra.com | +91 98916 82869
Priyanshi Gupta | priyanshi.gupta@scrollmantra.com | +91 83185 04074