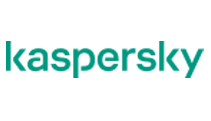 Kaspersky, an industry leader in endpoint protection, has been recognized as a 2021 Customers' Choice for Endpoint Protection Platforms by Gartner following a customer rating of 4.7 out of 5. 96% of customers also said they were willing to recommend the Kaspersky Endpoint Security for Business product. Kaspersky is one of only 3 vendors named a Gartner Peer Insights Customers' Choice in the latest round of recognition for both the EPP and EDR markets. Kaspersky has been named a Customers' Choice all four years that the recognition has been acknowledged by Gartner.
Gartner Peer Insights is a free peer review and ratings platform designed for enterprise software and services decision makers. Reviews go through a strict validation and moderation process in an effort to ensure they are authentic. The 'Voice of the Customer' is a document that synthesizes Gartner Peer Insights' reviews into insights for IT decision makers. This aggregated peer perspective, along with the individual detailed reviews, is complementary to Gartner expert research and can play a key role in your buying process, as it focuses on direct peer experiences of implementing and operating a solution. In this document, only vendors with 20 or more eligible published reviews during the specified 18 month submission period are included. Reviews from end users of companies with less than $50M in revenue are excluded from this methodology. See the full 'Voice of the Customer' methodology here.
Kaspersky is the only vendor to be recognized as a Customers' Choice every time Gartner has announced the recognition in the EPP market. When it comes to technical support, Kaspersky customers rated our EPP and Endpoint Detection and Response (EDR) solutions 4.7/5.0 and 4.9/5.0 respectively on Gartner Peer Insights as of Dec 1st 2021.
Kaspersky has also been recognized within the following Customers' Choice category distinctions: Large Enterprise (1B – 10B USD), Mid-size Enterprise (50M – 1B USD), Public Sector, Government, Education, and Services. The company is also one of only two vendors recognized as a Customers' Choice in the Finance Industry. As for the regional category, Kaspersky is one of only four vendors recognized as a Customers' Choice in the Europe, Middle East, and Africa regions.
Kaspersky believes that receiving the Customers' Choice recognition is testament to the company's work constantly developing and upgrading solutions for businesses of various sizes. As companies' needs can be different depending on the maturity level of their IT and cybersecurity provision, we suggest having dedicated security frameworks that cover them all. Proven and reliable endpoint protection from Kaspersky Endpoint Security for Business at the Security Foundations framework level is fundamental for organizations of any size and infrastructure complexity. The next level of IT security maturity – Optimum and Expert frameworks – is supplemented with EDR, Managed Detection and Response (MDR), advanced anti-APT solution, threat intelligence services and awareness training.
As of Dec 1st 2021, Kaspersky is the most reviewed vendor on the Gartner Peer Insights EPP market with 1,887 reviews by verified customers. Customer comments within these reviews include:
"Kaspersky is synonymous with security and data protection. It has long been well evaluated by several specialized sites, offering solid solutions against viruses, malware and other malicious tools. The Kaspersky Endpoint Security tool is an excellent tool for protecting computers on a corporate network. The service is based on a central server responsible for licensing and distributing updates and virus definitions. The system is so invisible that the user often hardly realizes that it is running," Data and Analytics specialist in the government industry.
"We are using Kaspersky Endpoint Security for over a year now and have been very much satisfied by the services and support it offers. Kaspersky is among the oldest antivirus and top rated in the world. Safety and security of files and data is highly reliable and the support it offers is commendable in case of any issues. It is very good for internet security. Kaspersky even offers a diverse range of antivirus suites to match your protection needs," Decision Analytics Associate in the services industry.
"For us, being named Customers' Choice for the fourth time in a row is a testament to the key enhancements we have implemented in our products for businesses in the last couple of years. It is also proof of our dedication to providing the best protection for customers amid the growing risks facing their businesses as we navigate the pandemic and keep pace with evolving needs. Kaspersky is among the top 5 highest-rated vendors on Endpoint Protection Platforms, Endpoint Detection and Response Solutions, Managed Detection and Response, Threat Intelligence, Cloud Workload Protection Platforms, and Services Automation markets on Gartner Peer Insights*. We will continue developing the best solutions according to the highest industry standards to support businesses of all sizes," comments Evgeniya Naumova, Executive Vice President Corporate Business and Deputy CBDO, Commercial at Kaspersky.
To find out more about how we keep our customers protected and the very latest features included in Kaspersky Endpoint Security for Business, visit our website.
All ratings and reviews are current as of 12/01/2021.
Gartner, Gartner Peer Insights 'Voice of the Customer': Endpoint Protection Platforms, 25 November 2021
Gartner disclaimer
Gartner Peer Insights Customers' Choice constitute the subjective opinions of individual end-user reviews, ratings, and data applied against a documented methodology; they neither represent the views of, nor constitute an endorsement by, Gartner or its affiliates.
* Details about the awards mentioned above are available here: https://www.kaspersky.com/about/awards
About Kaspersky
Kaspersky is a global cybersecurity and digital privacy company founded in 1997. Kaspersky's deep threat intelligence and security expertise is constantly transforming into innovative security solutions and services to protect businesses, critical infrastructure, governments and consumers around the globe. The company's comprehensive security portfolio includes leading endpoint protection and a number of specialized security solutions and services to fight sophisticated and evolving digital threats. Over 400 million users are protected by Kaspersky technologies and we help 240,000 corporate clients protect what matters most to them. Learn more at www.kaspersky.com.