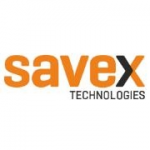 Mumbai, India, 28th October 2021 – Savex Technologies, one of India's largest Information and Communication Technology Distributors, today announced its Strategic Collaboration Agreement with leading global All-in-one video conferencing system provider DTEN, recognized for developing the most powerful premium meeting collaboration solutions.
The distributorship gives Savex technologies access to DTEN's simplified collaboration platform meant for enterprises, educational institutes, and consumers. With DTEN's award–wining collaboration solutions, the channel gets access to various options of plug-and-play devices with ease with high-quality performance and affordability for their customers. And DTEN gets access to Savex's extensive network of over 10,000 partner base.
Talking about the partnership, Raunak Jagasia- Director of Enterprise Business and Alliance for Savex Technologies Pvt Ltd, said "In the new normal hybrid, the workplace has become the norm and there is a strong shift of focus on deploying conferencing solutions to enable seamless collaboration between employees in the office and working remotely. DTEN and our robust Unified Communication & Collaboration portfolio will enable partners and their customers to seamlessly connect and meet from anywhere in the world while optimizing existing conferencing solutions".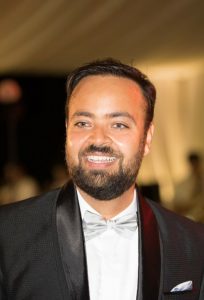 He added, "DETN's Zoom-certified appliances and integrated services subscription will further enhance the experience by the way customers around the world connect, communicate and collaborate".
Narendra Kumar Bhanwaria- Country Manager – India & SAARC, said at DTEN we are Channel focused and excited to have this strategic partnership with Savex, which has a strong Channel ecosystem. Savex is one stop shop as the collaboration helps the partners to buy Zoom Software and DTEN Hardware.
It's a great time as video conferencing is no more a luxury but a necessity and the market is expanding in hybrid working. DTEN devices are touch join as they are Zoom integrated and if you are using Zoom then DTEN is the best solution. If you want to create a persona and an
aura of personal or professional meetings, you should use DTEN. I'm pleased to welcome Savex Technologies as our Distributor for India and look forward to serving the customers through our Channel ecosystem.
About DTEN:
Founded in 2015, DTEN is headquartered in San Jose, California, and is recognized for innovation, reliability, and affordability in the video conference and interactive communications solutions.
As the first all-in-one solution for Zoom, every DTEN device seamlessly combines video conferencing, content sharing, and interactive white-boarding; provides natural and dynamic user experiences; offers easy installation and wireless set-up; features sleek and sustainable designs; delivers crystal-clear audio-visual quality; and includes built-in Zoom software.
For more information, please visit www.dten.com
About Savex:
Established in 1986 and continuously evolving since then, Savex is one of the largest Information and Communication Technology distributors in India. Headquartered in Mumbai, the company has 39 sales offices, and 42 stock locations, a sales force of over 400, and 7000+ partners in 700 cities.
With 35 years of experience in the Indian ICT Industry Savex's core strengths lies in the selection of the Best breed of Products and Solutions, a Seasoned Team with knowledge and expertise along with Cutting edge technology and rigorous process control, Savex focuses on solution Selling and Security Services with strong Logistics and ability to deliver in 700 cities in India and globally over 200 countries in local currency. Savex also has a network of over 200,000 engineers as part of our extended team. Savex prides itself in its deep expertise and knowledge in cutting-edge technology and rigorous process control, as well as a strong MSP partner network. The company
also holds a professional service arm, Uniserved, which acts as an aggregator to deliver tech services.
Under guidance from the Leadership Team comprising Anil Jagasia – Founder and Chairman, Jayant Goradia – Managing Director, Devang Pandya – CTO, Mahendra Wahile – Director, Saurabh Naik – Director & Atul Gaur – Director, the company has been able to maintain trust and integrity in the market
For more information, please visit www.savex.in